S102PRO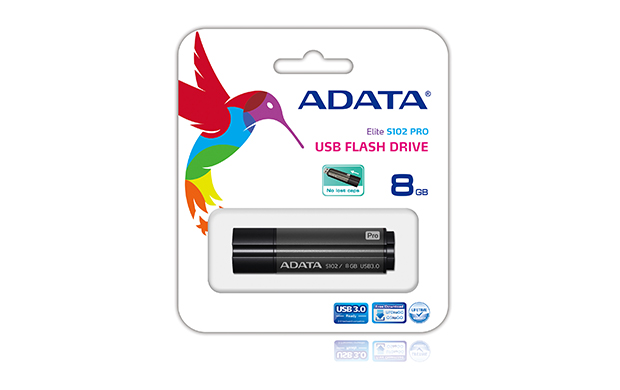 USB Flash Drives
Q1: Why doesn't my USB Flash drives support BitLocker functionality on Windows 7 or Windows 8?
Q2: Can an iPhone be used with the UD320?
Q3: Is the UD320 supported under Android 4.08?
Q4: My smartphone or tablet device is connected to the UD320 and appears ready, but the device is unable to find the UD320. What should I do?
Q5: What is USB OTG used for?
Q6: Is there an online user manual of UFDtoGO?
Q7: How many languages does UFDtoGO support?
Q8: How do I install UFDtoGO on the flash drive?
Q9: How can I download UFDtoGO?
Q10: Can every ADATA USB flash drive support UFDtoGO?
Q11: How can I obtain UFDtoGO?
Q12: What are the system requirements for UFDtoGO?
Q13: What can UFDtoGO provide?
Q14: What is UFDtoGO?
Q15: What are the differences between FAT, FAT32, NTFS, and exFAT?
Q16: How do I convert FAT/FAT32 file system to NTFS?
Q17: Why can't the exFAT formatted USB flash drive be used on computers running Windows XP?
Q18: Why can't I format a 64GB USB flash drive on Windows XP?
Q19: Why can't a file larger than 4GB be saved to the flash drive?
Q20: Why can't the zip files in the USB flash drive be played?
Q21: Can I remove the fingerprint identification function of my FP1/ FP2?
Q22: Can FP1/FP2 work on Linux or MAC systems?
Q23: Why does my FP1/FP2 work on my home computer only?
Q24: Why my downloaded firmware doesn't work on my UFD? Does the firmware version wrong?
Q25: Why can't I make bootable USB flash drive on Windows XP, but can in Windows 98?
Q26: Why does my USB flash drive become slower after formatting? Does the format type matter?
Q27: Can my earlier bought USB flash drive support Windows Vista? Is there any additional software update needed?
Q28: Why can't my ADATA USB flash drive support Windows Vista?
Q29: My USB 2.0 flash drive can only read at 2MB/sec, what's the difference from USB 1.1?
Q30: What does "write protected" error message mean?
Q31: Dlaczego mój ostatnio zakupiony dysk flash USB firmy ADATA działa wolniej niż wcześniej kupione urządzenie?